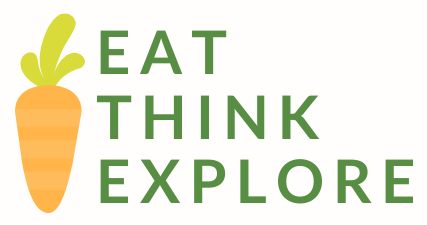 Calm Your Inner Fire
10 day anti-inflammation plan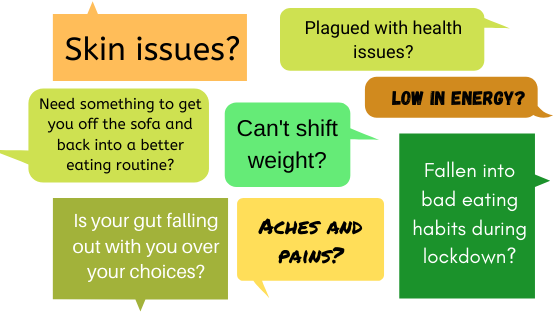 Jump start your healthy eating habits with my 10 day reboot program
 Get the 10 day email course, guidebook including suggested meal plan and recipes, live Q&A session as part of the Facebook Group and a bonus FREE strategy session with me for only                                                             

If the above is you, join us and enjoy:
A guidebook to take you through the program, including program guidelines, meal plan ideas and recipes
Daily advice and motivation to keep you on track
A supportive community (as part of the public Facebook Group)
The chance to ask me (and the rest of the community) questions through the group
A group Q&A session with me every week in the group where I can answer your questions live
A FREE 30 minute strategy session with me after the 10 days to brainstorm how you can keep this going and not fall back into your old habits (30 minutes of advice – NOT a 30 minute sales call)
Who is this for?
Anyone with chronic inflammation who wants to try reducing it's effects with simple changes to food and lifestyle.
Those looking for a trigger to reset their eating habits post lockdown; who need to be reminded of healthy eating principles and given a date to get started!
People with stubborn weight which does not drop with simple calorie restriction and exercise – inflammation could be the reason you can't shift it.
Anyone who works better at making a change with support and guidance, rather than alone.
People who want to improve their diet, but are worried that means bland boring foods – let me show you how yummy nutritious foods can be! 
Individuals looking for more energy.
What benefits could you expect?
When you make the decision to fuel your body properly and fight chronic inflammation inside, you can look forward to the following: 
Lowered signs of gut distress (inflammation in the gut can cause bloating and trapped wind, along with many other sysmptoms).
Achieving weight loss (inflammation can prevent weight loss).
 A reduction in skin conditions (as your body can eliminate toxins more effectively)
Lowered allergic responses
(note that depending on your body and the severity of your inflammation levels, some of these benefits will take longer than 10 days to achieve, but this program serves as a good taster to see what would be required to achieve these in a longer program)
In the program you will also receive:
Support and guidance to establish better eating habits.
Better awareness of the habits you are in and how to resolve them.
Ideas to integrate what you have learned into your life.
An idea of how to maintain these changes long term.
Recipes and a meal plan which you can keep in your pdf.
A better understanding about inflammation, it's causes and effects and how to reduce it.
We start as soon as you say yes!
Get the 10 day email course, guidebook including suggested meal plan and recipes, live Q&A session as part of the Facebook Group and a bonus FREE strategy session with me for only
How does it work?
We'll be following the plan for 14 days from the date you sign up.  This is 4 days for you to get ready to go.  You will receive the guidebook, meal plan and recipes immediately, and then the 10 day challenge will start 4 days later.  If you have questions you can ask for support via email.

The guidebook will set out some guidelines to follow for the duration, and there will be daily videos, tips and motivation in the emails.
You'll have the opportunity to ask questions in the group throughout, both to me and the other members.
Not convinced?
I'm going to address this one up front; many people avoid committing to these sorts of programs because they have been unable to make changes before.
If you've tried and failed previously, then your change making processes were not right.  Either you tried to change too much at once, or you weren't helped to understand WHY you eat like you do, and how you can realign a habit.  10 days is not enough time to correct all your habits and fix everything.  That's why this is a reboot, starting you on the right path.
In the reboot I suggest you choose 3-5 of the new habits to introduce.  The idea is to see some postive movement over these 10 days, see some positive movement up front and use it as onwards motivation.  If three really seems too much, just pick two.  In the accompanying guidebook there are suggestions on what to do if it doesn't seem achievable.  Everyone is at different stages of their journey to better health through food.  The main idea of the program is to provide ideas on how to improve, and get you to act on them to see positive changes in your life.  You should challenge yourself, but stick to a number of changes that are achievable.  I will be available for support in the Facebook group and over email so we can focus on some small wins.
To be honest, if this is one of your concerns, then you would particularly benefit from my help – there are plenty of ways we can continue to work together after the reboot to steadily make changes with support and guidance.  You can get there!  Click here to see if you'd be better suited to one of my longer programs…
Frequently Asked Questions
Got some questions about the Reboot? 
i'm a vegan. do you work with meat and non meat diets?
Yes!  I myself am reducing my meat intake as a plant based diet is more sustainable long term.  The suggested meal plan for the 10 days is not vegetarian, but does include options/swaps to make any meals vegetarian and vegan, and is not intended to be followed precisely.
I'm not on Facebook. Can I still join in?
Yes you can!  The learning and motivation content is predominantly delivered via email.  If you can join the free Facebook Group then you will benefit from a little additional support and the weekly Q&A calls,  but can still email me questions to help you through the program.
What if i have a busy day and fall behind?
The program is for you and your benefit.  Whilst there are suggested actions and a meal plan for the week, the main thing is to make some positive improvements during the 10 days.  The emails will come on each of the 10 days, but if you need to delay the start, or miss a day's video content, they will all be available for you to watch another time so you can catch up another night.  The Q&A will be available in the Facebook group after if you really can't make the live session. 
I'm very busy. will i have time to do this?
Whilst there will be some tasks for you to do and things to think about during the program, these should not take more than half an hour per day.  Meals will mostly be quick and easy to prepare and the meal plans for the week might actually save you some time 🙂
I'm not based in the UK. Can I still join the program?
Yes, this should work for pretty much anywhere.  The Group Q&A call is the only time impacted part and will be in the evening UK time (US day time).  It will be recorded so even if you can't dial in live you can send your question to me in advance so that it gets covered and you cna listen in at a time that suits you.
What happens in the free strategy call?
The call is intended to give us the chance to brainstorm after the program is over and give you some ideas for how you can carry this on, next steps etc.  If you are interested, and I think I have a follow on program which will help you reach your goals, I would love to tell you about it.  But I will ask your permission first. 
 About me
After finally getting fed up with my health and its continuous deterioration; of itchy skin, gut pains, lack of energy, mental health issues, allergies and colds, I did some of my own investigations and discovered my underlying cause – chronic inflammation.
The best way to resolve this?  Manily through a diet overhaul, plus some lifestyle changes.  It's made a massive difference!
Now this is my passion and I've studied Nutrition  and left my role in Corporate Finance so that I can help you get the same results (and do something that I enjoy).
I used to be a super fussy eater, so my diet transformation really has been pretty epic!  Not only do I eat vegetables now, I actually love them!  I'm more that happy to share how I did that.  Even my kids love veggies 🙂
What to expect from working with me?  I'm a compulsive planner, and I need to know the why of things, so you'll find my programs logical and broken down step by step.  We'll also be getting deep into the reasons for your habits and decisions around foods so we can make some long term changes. 
Refund policy
I hope you will be completely satisfied with this course, but if you follow the directions and complete the actions and still feel it does not offer any improvements to your habits or health then please get in contact for a refund.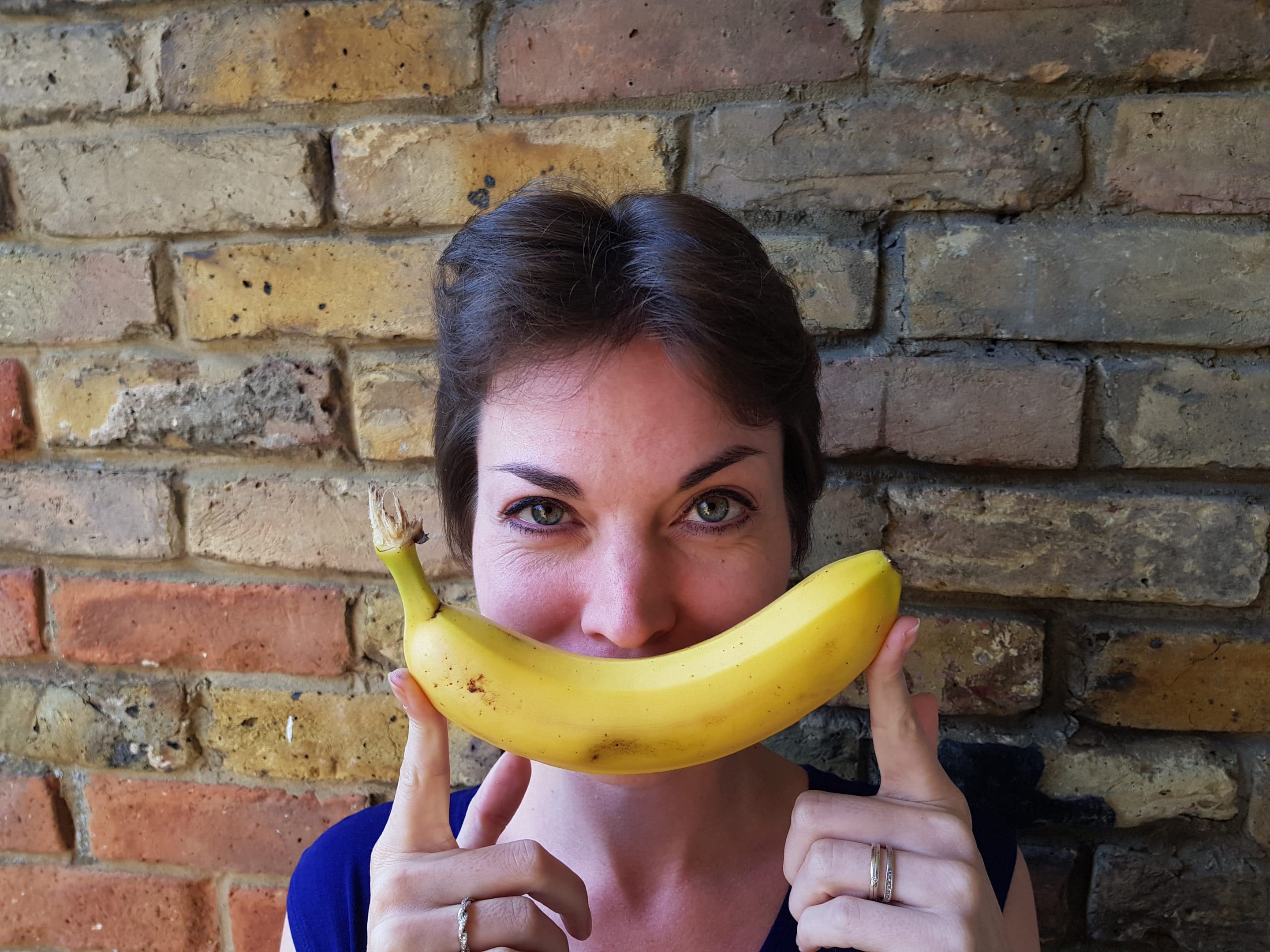 I think I'd be great for you, but don't just take it from me…
I was 34 weeks pregnant when I found out I had low iron levels.  Sarah helped me to put a diet plan together and gave me the knowledge to increase my levels before my next midwife visit.  Thanks to Sarah I feel good and my energy levels increased too, which is a big deal in the last trimester of pragnancy!
Sarah absolutely radiates positivity. Her own experiences give you faith that nutrition is the key.  Her knowledge will be able to set you on the correct path to alleviate your symptoms and feed your mind and body correctly.
Sarah is full of knowledge and enthusiasm with a lovely friendly manner.  She is the perfect person to guide you on your way to a healthier way of living with confidence and kindness.
What are you waiting for?
Get the 10 day email course, guidebook including suggested meal plan and recipes, live Q&A session as part of the Facebook Group and a bonus FREE strategy session with me for only
How am I qualified to help you?
Following my Biology degree from Cardiff University, I spent a few years in the corporate world in the rat race before coming back to what I love and earning numerous diplomas in Nutrition accredited by the following organisations: